WEAR BLUE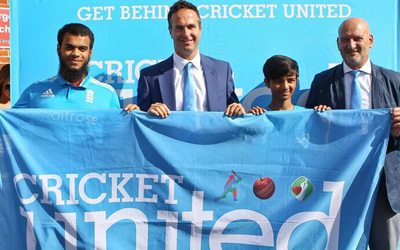 HELP SPREAD THE WORD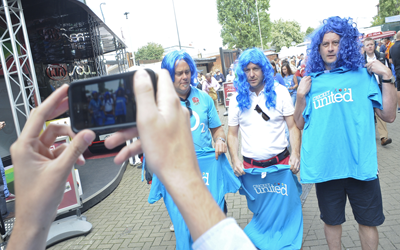 Help us turn the Kia Oval blue on Saturday 29th July with a limited-edition England Cricket-branded Cricket United cap which you can pre-order now or buy on the day from one of our in-ground hubs.
We will have hubs situated right around the ground packed full of information and ways to support Cricket United with more details closer to the date…
Any change? Our army of volunteers will happily accept any money you are willing to donate in the bucket collection that will be in operation throughout the day.
Pick up a leaflet which will tell the story of Cricket United and gives prime examples of where your money goes. We can only help change lives through cricket thanks to your generosity so help spread the word.
Share the story of your day on social media by using the #CricketUnited hash tag to help create a buzz about Cricket United Day.
Follow us on Twitter and Instagram and like us on Facebook at fb.com/cricketunited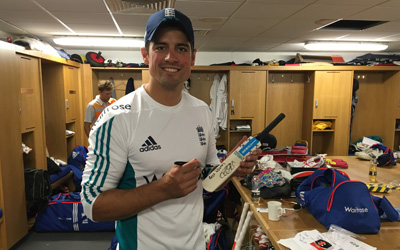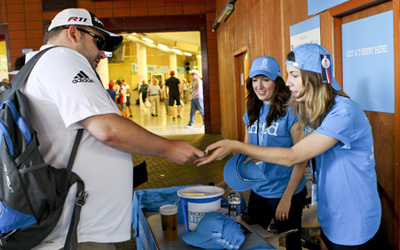 We have the following to purchase from our four info hubs:-
· Buy your Cricket United cap from volunteers and info hubs for just £15
· Blue Gray-Nichols (unsigned) mini bats are only £8 as pictured above with Alastair Cook
· The blue mini bat and cap package – from info hubs at a bargain £20
· Watch the activities unfolding on the outfield before play starts, and during breaks. The England team will warm up wearing Cricket United caps, while beneficiaries representing each of the three charities will form part of the guard of honour for the players
· Experience the parade marking the historic 100th Oval Test at Tea