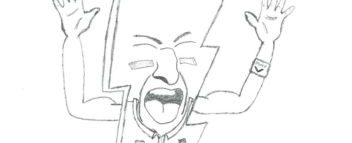 Morris and Morkel Doodle For Cricket United
Cricket United is a partnership between three charities – Chance to Shine, Lord's Taverners, and the PCA Benevolent Fund – who are all changing lives through cricket.
Yesterday, it was announced that several England players had once again put pen to paper to create 'doodles' of cricketing legends, which are currently being auctioned here to raise money for the three charities.
Today, we are delighted to add two more doodles from South African fast bowlers Chris Morris and Morne Morkel to the list!
Both have gone for stylish, cartoon-esque efforts, with Chris Morris doodling Allan 'White Lightning' Donald, taking the nickname literally, while Morne Morkel has doodled AB de Villiers, often dubbed 'Superman' for his heroic efforts on the field, as another superhero: Spiderman. Click on your favourite to be taken through to the bidding page.
The two doodles are below, and you can bid on both, along with those by England's players, here. The auctions close on Sunday evening.