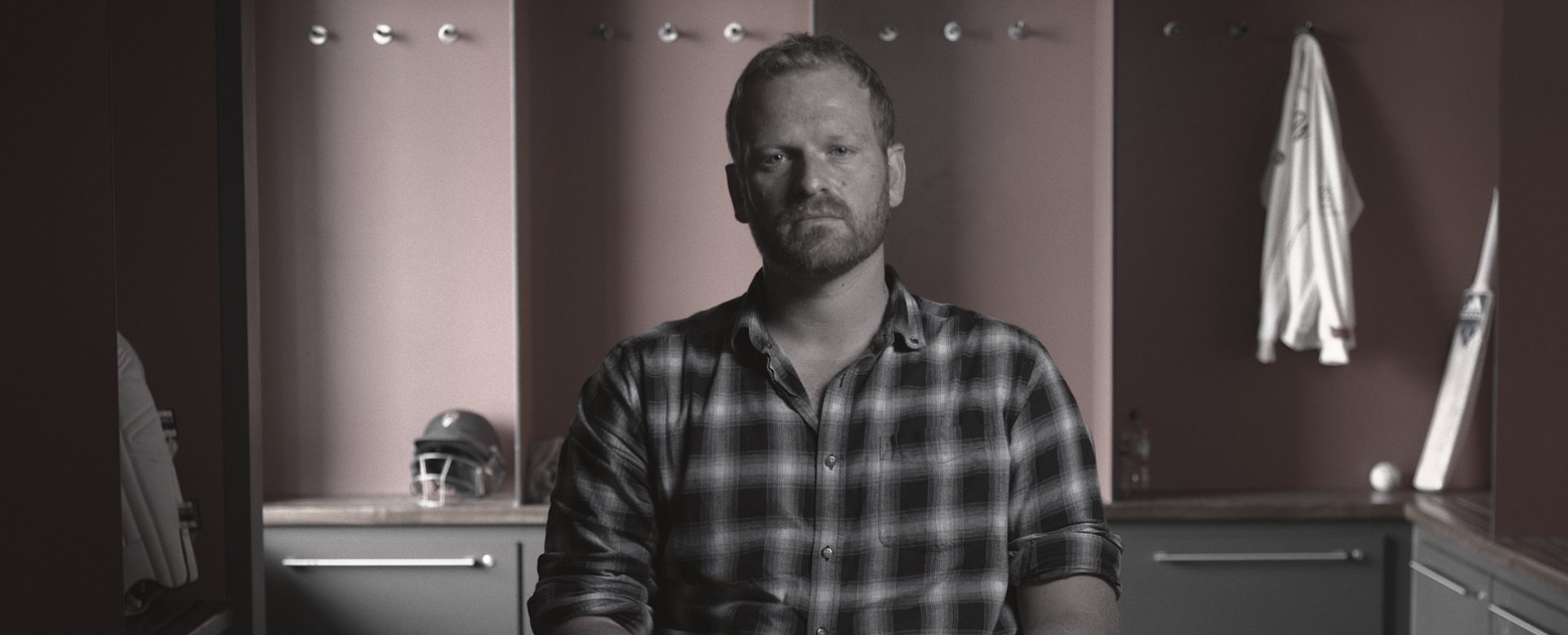 PCA Benevolent Fund Turns Cricketers' Lives Around
On Saturday 29th July, the third day of England's third Test against South Africa, the Kia Oval will once again turn blue for Cricket United Day, when three charities – the PCA Benevolent Fund, Chance to Shine, and Lord's Taverners – coming together to change lives through cricket.
The PCA Benevolent Fund work to help cricketers in times of hardship and upheaval both during and after their careers, and they've released a film, which you can watch below, which demonstrates the incredible work that they do.
The film focusses on seven cricketers to whom the PCA Benevolent Fund have provided support in times of extreme need. The seven are Matthew Maynard, Marcus Trescothick, Brian Rose, Simon Cusden, Chris Schofield, Wayne Law, and Josh Mierkalns.
Rose, a former Somerset and England batsman, suffers from severe rheumatoid arthritis. He received funding for dental implants after the illness caused his teeth to fall out. Rose, who also fractured his skull in one of several falls, found it increasingly difficult to speak clearly when he was Somerset's director of cricket and he lost confidence as a consequence.
"I had dental problems and my teeth fell out. Trying to speak at team meetings becomes almost hilarious. If you have no teeth and you can't move you have a big financial problem because you are not able to work for too long," says Rose, who was Somerset's director of cricket. "Everybody in all forms of life needs help, and some greater help than others. There is no better job done than by the PCA Benevolent Fund helping people. They are fantastic."
Rose will be the PCA Benevolent Fund's beneficiary, chosen to represent them on Cricket United Day itself. He will receive a Cricket United cap in a special ceremony and form part of the guard of honour for the players at the start of the day.
Maynard and Trescothick have both benefited from counselling funded by the Benevolent Fund, Maynard and his family to help cope with grief following the death of his son Tom in tragic circumstances, and Trescothick for depression.
"I still very much have dark days but I know that I can pick up the phone and speak to my counsellor should I need to and he will be there for me," says Maynard, who is now Somerset's director of cricket.
Trescothick, who plays under Maynard at Somerset, has campaigned to raise awareness of mental health since he was diagnosed with depression 10 years ago.
"It was the diagnosis of depression and anxiety that I needed," Trescothick says. "I still live in fear and I still hate the process of when it goes wrong. Cricketers or sportsmen or anybody from any walk of life are no different. We all suffer from the same problem."
Cusden and Law both spent periods rehabilitating from their addictions in clinics which were funded by the Benevolent Fund. Cusden spent three months recovering from his addiction to alcohol after he attempted to drown himself and Law had three weeks in a clinic in Bristol last year after he became addicted to alcohol and painkillers following the break-up of a long-term relationship.
Cusden was in Bali when he tied a rock to his foot and jumped into a river. Having survived the suicide attempt he contacted the PCA and received treatment as soon as he returned to England.
"Without the PCA I would be dead, no doubt," Cusden said. "Without the PCA taking just 20 minutes to respond to my rescue call from the other side of the world I would have relapsed, I have no doubt about that.
"If I had relapsed I would have died either from the effects of alcohol or I would have taken my own life."
Law received financial help from the Benevolent Fund in 2014 when he first split up from his partner. When the relationship broke down again last year, the Benevolent Fund stepped in to support the Welshman.
"Depressed, anxiety, whatever you feel, you have to speak to people because there's people that will help you. I have had a lot of help and a lot of financial help as well and the PCA have saved my life," Law said.
Mierkalns has been continually supported by the Benevolent Fund since his county career was cut short by ulcerative colitis which required three major operations and Schofield received specialist hearing aids after he fractured his skull in a fall from an icy roof.
All have decided to speak out to show their appreciation of the support they have received from the Benevolent Fund in dealing with the difficulties they have encountered while wanting to encourage other PCA members to reach out for help.
"One of the hardest things for sportsmen to do is to ask for help. We all need a bit of help some day or at some time and that's exactly what the PCA Benevolent Fund is there for," said PCA President Andrew Flintoff.
"I had no idea, up until being part of it, of the work that they do. From kitting out people's houses, helping them with operations or putting them in touch with the right people for therapy or whatever help they need."