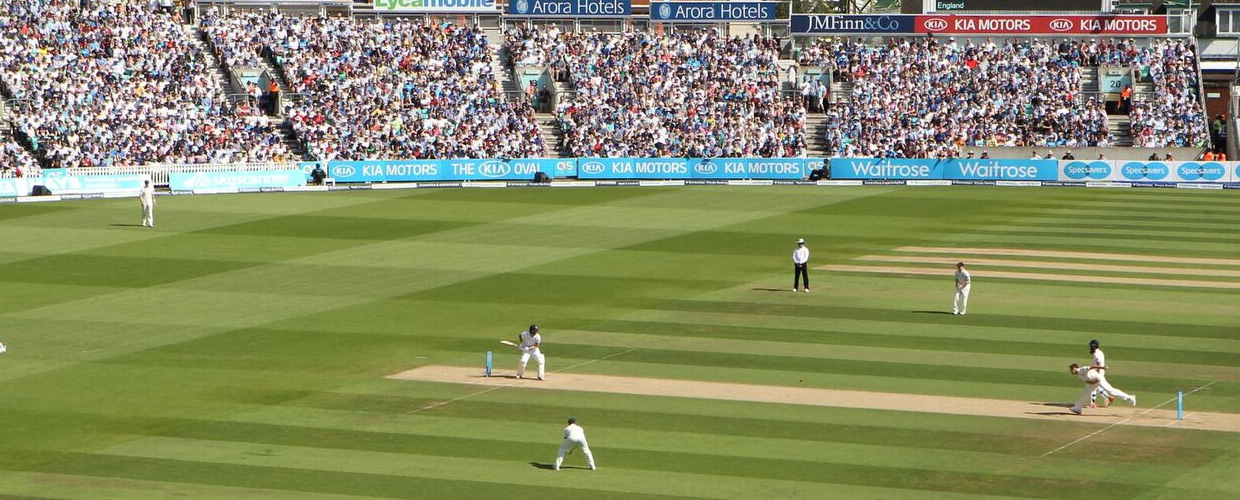 LEATHERHEAD CC LEAD THE WAY ON BLUE BAILS DAY
Leatherhead Cricket Club has won the prize for being the best Blue Bails Day Club in the Ryman Surrey Championship. Leatherhead took the honours after going all out to turn their ground blue on Cricket United Day whilst enjoying a successful day of fundraising.
As a result they were lucky enough to have a visit from former Surrey and England pace bowler, Chris Tremlett.
Chris presented the awards at Leatherhead CC's annual colts awards evening on 4 September. He ran a coaching session with the youngster before enthralling the boys with some stories about his time as an England cricketer.
Joel Friend and Fin Rose (pictured with Chris Tremlett below) were congratulated by Chris for being part of the Leatherhead team that reached the final of the West Surrey U17 Cricket League.
Blue Bails Day Raffle
We have now drawn the inaugural Blue Bails Day raffle.
The winners from the Ryman Surrey Championship are listed below:
Two tickets to the Lord's Taverners Christmas Lunch at Grosvenor House
Winner – Ticket no. 2359 (Oxted and Limpsfield CC)
A night's stay at St Paul's Grange Hotel
Winner– Ticket no. 0227 (Godalming CC)
Two tickets to the One Day Cup Final at Lord's
Winner – Ticket no. 0235 (Godalming CC)
Gray Nicholls Bat Making Experience
Winner– Ticket no. 2354 (Oxted and Limpsfield CC)
Case of Hardy's Wine
Winner – Ticket no.2308 (Oxted and Limpsfield CC)
Cricket United 2015 signed England Bat
Winner– Ticket no. 2369 (Oxted and Limpsfield CC)
Cricket United 2014 signed England Shirt
Winner – Ticket 0954 (Cranleigh CC)