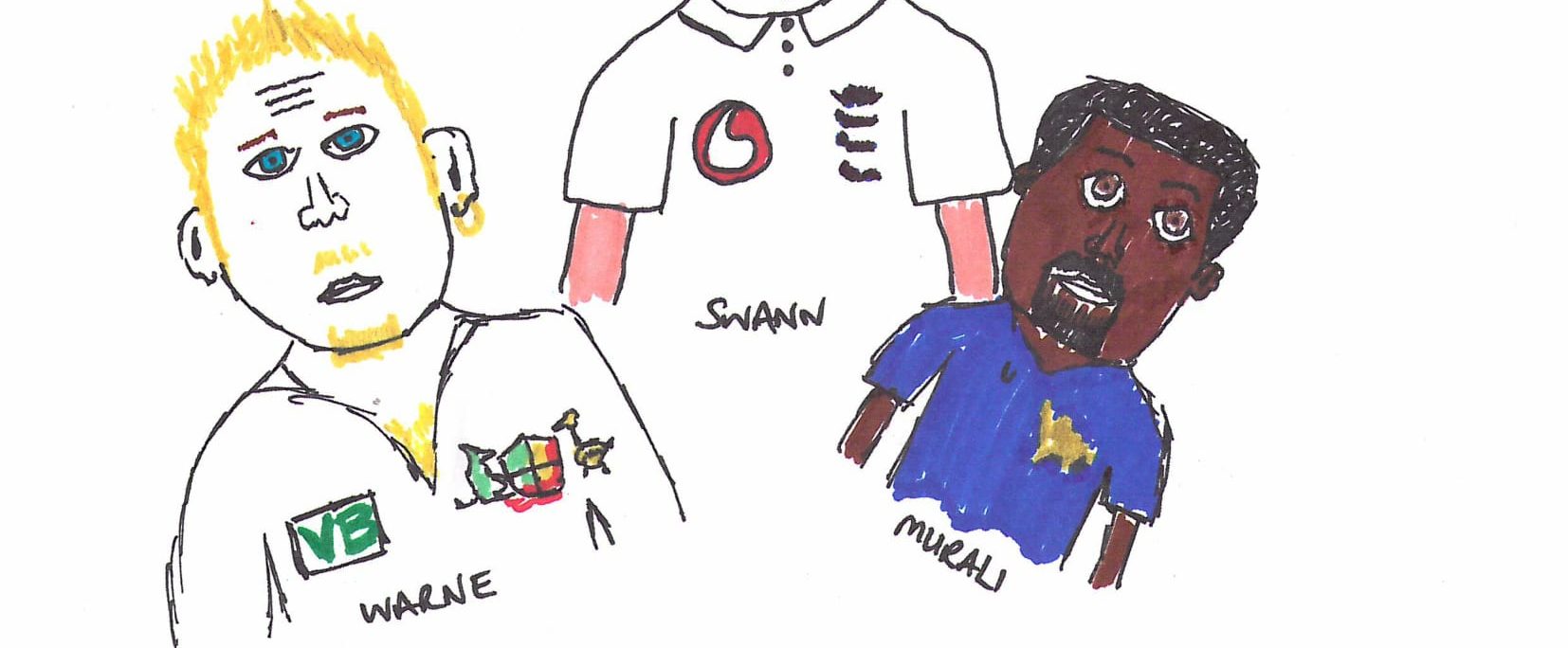 Cricket United Doodles Raise Over £9,000
On Sunday 30th July, bidding closed on this year's set of doodles done by England's and South Africa's Test stars to raise money for Cricket United, a collaboration between three charities – Chance to Shine, the PCA Benevolent Fund, and the Lord's Taverners – who are all changing lives through cricket.
Incredibly, over £9,000 was raised from the 12 pieces of art – thank you to everyone who put in a bid. The money that will go to each charity, over £3,000 each, is enough for Lord's Taverners to buy three people sports wheelchairs, for the PCA Benevolent Fund tosupport three players who have an urgent mental health issue to have a series of 5 Cognitive Behaviour Therapy (CBT) session, and for Chance to Shine to fund 10 Chance to Shine Street sessions, for a total of up to 600 young people, for one year!
The most sought-after item was Jimmy Anderson's doodle of "Two great spinners, Shane Warne and Muttiah Muralitharan – and Graeme Swann" which was sold for £2,319, and understandably so, since it is effectively three doodles in one.
Meanwhile, despite Jonny Bairstow's questionable drawing him prompting him to apologise to a disbelieving Shaun Pollock for the poor likeness, and Pollock and others discussing and criticising the piece of 'art' at length live on Sky during the Test match, it still crossed the £1,000 mark, just. There's no accounting for taste!
It wasn't just the England players who picked up their pencils, South African stars Chris Morris and Morne Morkel raised over £500 between them after doodling Allan Donald and AB de Villiers as the touring side took part in the famous Cricket United doodles for the first time.
If you missed out on a doodle, but want to help Cricket United and have a keepsake of the day, the England players have signed the specially designed shirts they wore on the day, and they are being auctioned here.