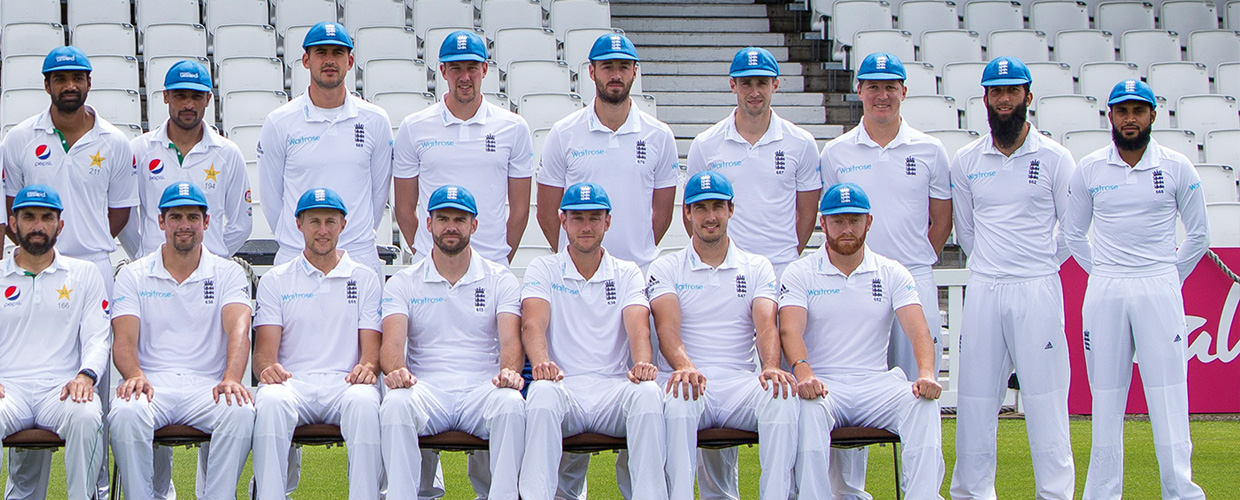 Cricket United Day | Oval Turns Blue
The Kia Oval is turned blue this Saturday in support of three incredible cricket charities and promises to be a huge success again in 2016.
Thanks to the efforts of the England team and the ECB the event is unlikely to escape anyone's attention. England's players have already begun their efforts with a superb selection of doodles of each other which have been put up for auction, with more cricket-loving celebrities also getting in on the artistic act (England rugby union captain Dylan Hartley has sketched Alastair Cook, for example). Come the third day of the final Test itself the light blue of Cricket United will be hard to miss!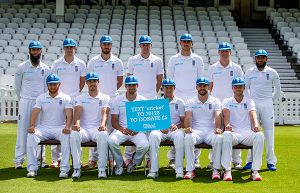 England players will warm up in Cricket United caps and play in specially branded shirts walk on to the field through a blue gate, on a blue mat, for a blue guard of honour, to play on a pitch prepared by Cricket United-clad groundstaff, overlooked by a pavilion bedecked with pale blue bunting and flying a Cricket United flag. Pakistan's players, fresh from posing in a joint team photo to mark the occasion, will also wear special playing shirts. Even the umpires will be representing, with blue Cricket United ribbons fixed to their hats for the third day.
Spectators have the chance to learn more about the day from the official match programme and the big screen, and can also buy beautiful pale blue Cricket United caps sporting the official England logo. Thanks to the wholehearted support of the ECB and Surrey CCC, Cricket United has the chance to make a real impression at the Kia Oval during the final Test of the summer.
Cricket United brings together the country's three leading cricket charities, the Lord's Taverners, Chance to Shine and the PCA Benevolent Fund, for awareness and fundraising events each year since 2013, with the ultimate aim of changing lives for the better through cricket.
You can get involved wherever you are by donating here, by texting CRICKET to 70123 or by simply spreading the message by mentioning @CricketUnited on social media.