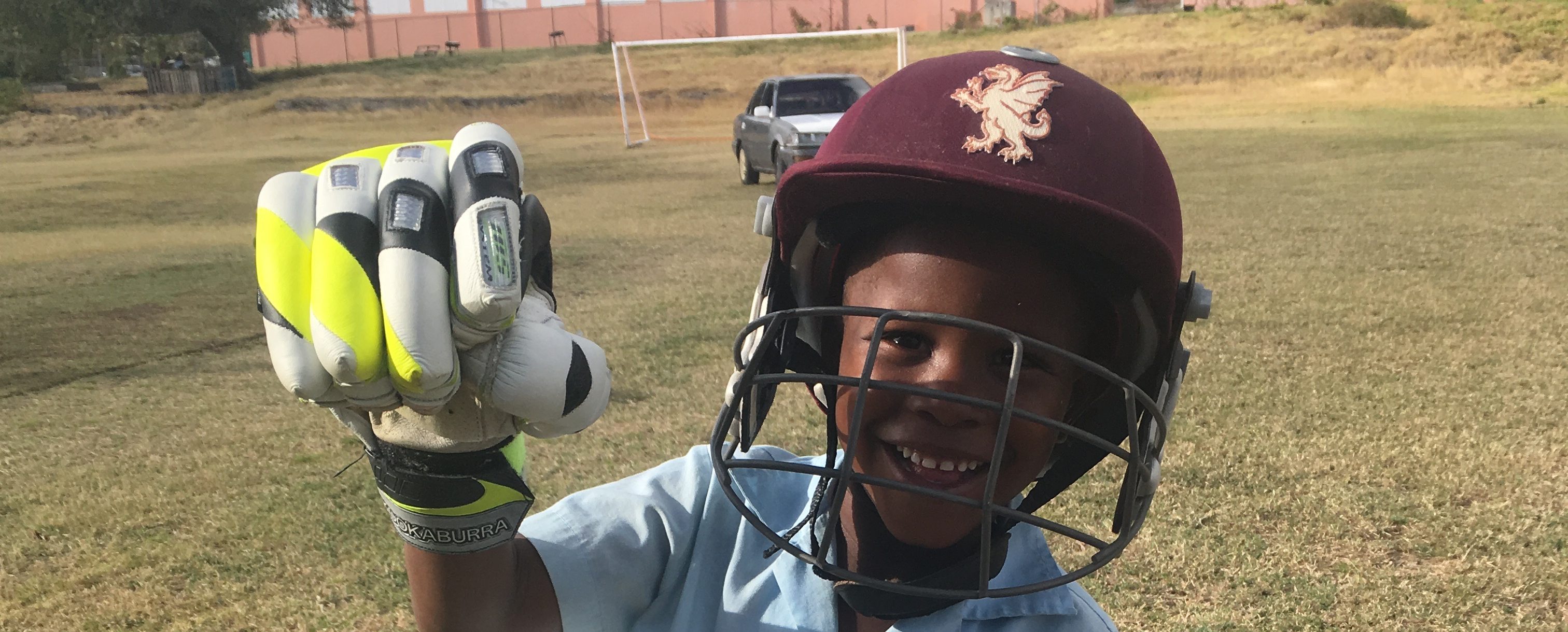 Children Inspired By Lord's Taverners Kit Donation
The Kia Oval will turn blue once again on 29th July as the country's three leading cricket charities – Chance to Shine, Lord's Taverners, and the PCA Benevolent Fund – come together for Cricket United Day to change lives through cricket.
Lord's Taverners give disadvantaged and disabled young people a sporting chance, and they've helped a small club in Antigua give local children their first ever set of cricket kit.
Urlings CC are the club in question. For them, receiving the kit was a key step on their mission to get more youngsters involved in cricket; none of the children who were given kit had worn cricket whites before the donation. A children's programme has now been set up at the club, and they run weekly sessions which are open to all, with boys and girls of all abilities in attendance.
Some have taken such a liking to the game that they now attend all the senior team's home games with their families while netting by the side of the playing area in their new whites. The crowds for these games continue to grow, expanding the sales of food and drink for the club to give a welcome revenue boost, and putting cricket back at the heart of the community. More children than ever before are playing and watching the sport, thanks to the new kit.
Encouraged by the success of their youth scheme, Urlings CC are now putting in place plans to pay for a coach to train five players from each of the eight local village teams to become coaches themselves. The hope is that this will happen every year to help the club progress, and lead to the club having more and better players in the future.
To find out how to win tickets to Cricket United Day, click here. To buy a Cricket United cap and support three great causes, click here.