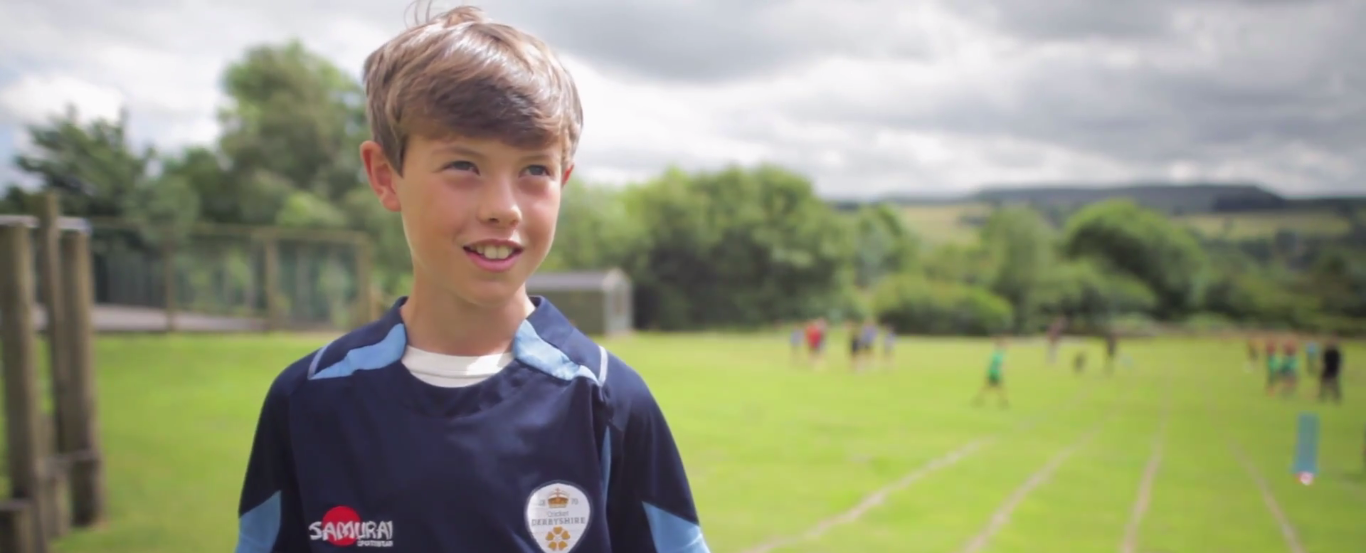 Chance To Shine Unearth Gem In Derby
On Saturday 29th July, the third day of the England v South Africa Test at the Kia Oval, the country's three biggest cricket charities will join forces for Cricket United Day to fundraise for their respective organisations.
Spectators are encouraged to wear coloured clothing to turn the Kia Oval blue, with England's players donning Cricket United caps during the warm-up, in support of Chance to Shine, Lord's Taverners and the PCA Benevolent Fund.
Chance to Shine have a simple goal: to inspire all young people to play and learn through cricket. Since the charity was founded in 2005, they've brought the sport to more than three million children in states schools the country.
While Chance to Shine does not necessarily look to produce future stars of the game, one of its successes is the story of 11-year-old Caleb Winfield from Chinley Primary School in Derbyshire, who certainly is one to watch for in years to come.
Chance to Shine started working at the school just two years ago and for Chinley's headteacher Mr Lambert the scheme's impact already clear. "The Chance to Shine programme has been great at getting children all the way through involved with cricket," Lambert says. "It's also helped to identify one or two real stars, Caleb being one of them."
Although new to the game, Caleb fell in love with cricket instantly: "I knew it was going to be my sport as soon as I started playing it. If you don't have a good day batting, then you can always bowl and field!"
As well as his obvious enthusiasm, Caleb's aptitude for the game was there for his coaches to see as he was soon selected and then made captain of Derbyshire Under 11s.
His coach, Tom Coxhead, was impressed by young Caleb's attitude. "He's someone the kids can look up to, and who contributes to every game," Coxhead says. "He's a role model for the other children, both with his attitude and his abilities."
Caleb harbours aspirations of even higher honours. "I want to play for Derbyshire when I'm older," says Caleb. "And maybe play for England."
Caleb is just one of many young children to have benefitted from Chance to Shine in the last 12 years. He will surely be someone to keep an eye out for in the future.