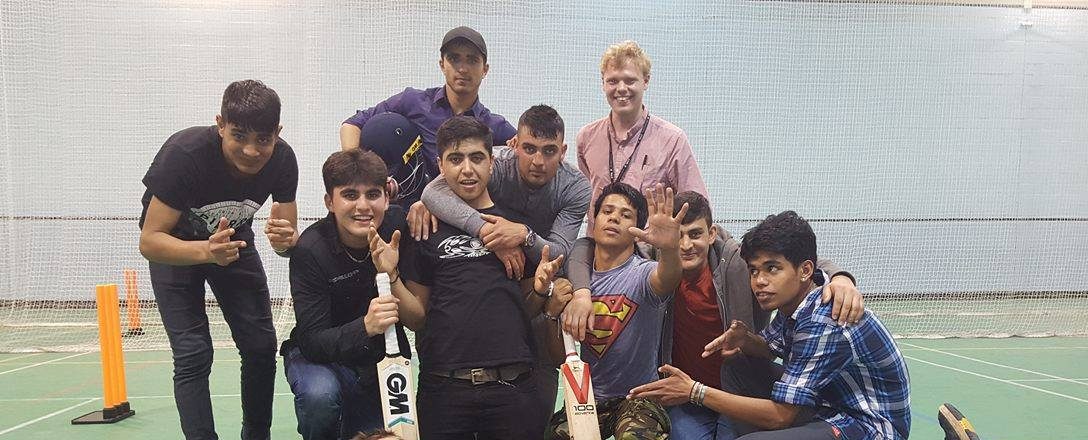 Chance To Shine Help Set Up Bristol Afghans CC
On July 29th, the third day of the England v South Africa Test, the Kia Oval will once again turn blue for Cricket United Day, when the UK's three biggest cricket charities – Chance to Shine, Lord's Taverners and the PCA Benevolent Fund – will come together to change lives through cricket.
Chance to Shine are most famous for their work in introducing cricket to over three million children in state schools across the country. But they also run street projects outside of school time, with one of its most successful taking place in Bristol where a programme's intake of four Afghan boys has led to the creation of a new cricket club – Bristol Afghans CC.
The Easton project, which is run in conjunction with the Gloucestershire Cricket Board, welcomed four Afghan teenagers who had a clear enthusiasm for the game. Joining the project not only allowed them to improve their cricket but it also gave them the opportunity to improve their English and socialise with other people from ethnically diverse backgrounds of a similar age.
With the growing Afghan population in Bristol, GCB's project and programmes manager Chris Munden said there was an opportunity to form a new club. He said: "Getting these boys into full-blown local cricket clubs straight away could have been too much for them.
"The language barrier, the costs, the cultural differences might have been too great. Our programme has allowed them to gradually get involved in the game in a way that they can enjoy."
The launch of the club is being followed by the inaugural 'Bristol Big Bash tournament' where children from the Easton Project form teams against each other and are incentivised by the prospect of free Nando's vouchers for the best players in the competition.
Many boys from Indian, Pakistani and Caribbean ethnicities attend sessions, so it's a great opportunity for everyone to meet young people from different backgrounds which can help them gain confidence and integrate into a new community.