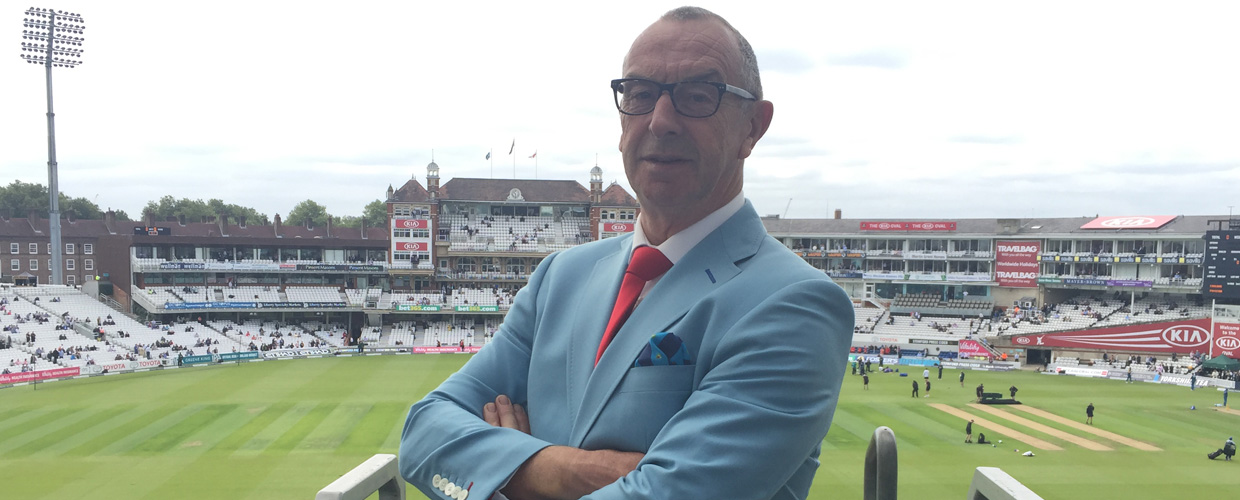 Broadcasters suit up for Cricket United Day
A host of cricketing broadcasters from Sky, the BBC and Channel 5 will be supporting Cricket United Day this Saturday (13 th August) by wearing custom-made blue suits to celebrate the occasion.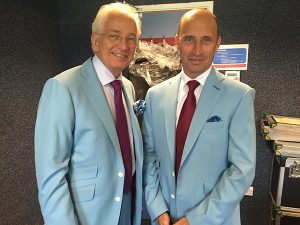 Nasser Hussain, David Lloyd, David Gower, Ian Ward, Michael Atherton, Sir Ian Botham, Mark Nicholas and Geoffrey Boycott will all be supporting Cricket United on the third day of the fourth Investec Test Match between England and Pakistan at the Kia Oval.
Neil McCann, owner of suit-makers McCann Bespoke, is delighted to once again be supporting the charitable event. "We've been working in cricket for many years now, so it felt very natural for us to get involved in Cricket United again this year, after tailoring suits for the commentators for last year's event. We're all part of the 'cricket family' at the end of the day, and initiatives like Cricket United really serve to bring all cricket lovers closer together. The blue suits are a great way for all of us to demonstrate our support on the day. We hope they become an annual fashion staple!"
McCann Bespoke have also provided the Cricket United ties and pocket squares, as well as making suits for members of the current England squad.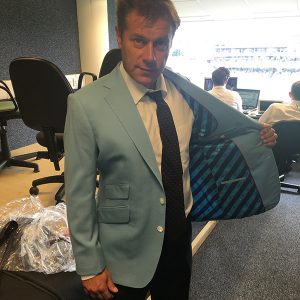 Claire Hall, Corporate and Events manager at Chance to Shine, adds: "We are delighted that McCann Bespoke have once again agreed to get involved with Cricket United Day in support of the three charities, after the huge success of the event last August. We hope to spread the message that cricket can help change lives, from children starting out in the game to professional cricketers retiring from it. We hope that fans will join us in supporting the charities by coming to the ground dressed in blue on 13 th August."
All money raised from Cricket United will be split evenly between the three charities:
– The Lord's Taverners will use their share to help provide more disadvantaged and disabled young people with a sporting chance
– Chance to Shine aims to spread the power of cricket to young people in schools and local communities
– The PCA Benevolent Fund continues to help professionals and ex-professionals and their families in times of hardship and upheaval
Cricket United is supported by the England and Wales Cricket Board and Surrey County Cricket Club.